Wedding Place Cards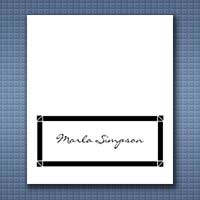 These templates work great for wedding receptions and other formal occasions where table seating is required.
Halloween Place Cards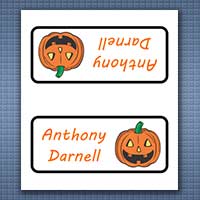 Free templates to create place cards for your Halloween party.
Christmas Place Cards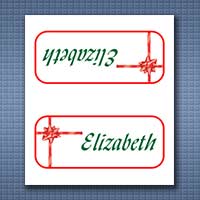 Place card templates for Christmas. Great for family gatherings.
Butterfly Place Cards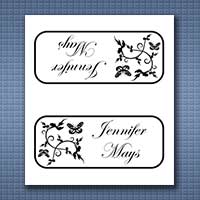 Butterfly themed templates that will work for many types of get togethers. Perfect for any type of party.
Thanksgiving Place Cards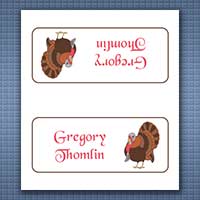 Set the Thanksgiving dinner table with style with our free templates.
About Us
placecardtemplate.com has been offering free templates since July 2011, with thousands of downloads from people all over the world since then.
Our templates will help you create place cards at home, saving lots of money in the process.
PCT was created and is ran by Bob Hayes, who has over 30 years experience in the printing industry.
We invite you to download and start printing and saving today.
Advantages
1 All templates are available to download free in Word, Corel Draw and InDesign formats.
2 Templates are designed for readily available pre-scored and perfed Avery® place card paper that doesn't require cutting.
3 Save tons of money by making place cards at home for all of your special occasions.
4 Our templates help remove the headache of aligning and printing place cards.